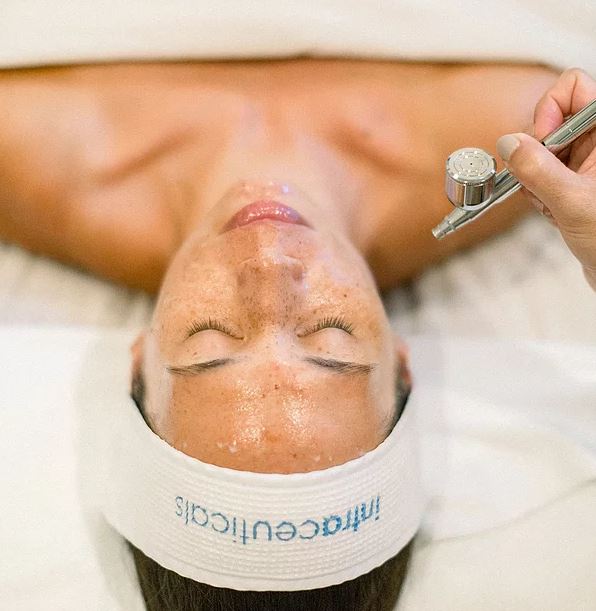 In Studio Treatments- Description of Services
​Each 90 minutes facial in the studio begins with a deep pore cleansing, exfoliation; eminence organic pro peel, extraction, eminence organic mask & facial massage, Atoxelene & rejuvenate infusion; followed by 3 step hyaluronic layering & includes shoulder, neck, arm & hand massage.
​Each 60 minute facial includes deep pore cleaning, pro exfoliation, customized Intraceutical infusion followed by 3 step hyaluronic layering.
​To book any of the services below, please click here.
​TREATMENTS & MENU DESCRIPTIONS
​AESTHETICS AND COSMETICS SIGNATURE FACIAL
​A.K.A. "The Works" Lets cover it all. Starting with a deep pore cleansing, two pro exfoliations, extractions, high frequency, organic mask, followed by facial massage and to finish the treatment Hibiscus & Hylaronic Oxygen Infusion.
​120 minutes/ $350
​TEEN CLEAN FACIAL
​Initial Consultation & Skin Analysis to Start. This purifying treatment provides a complete cleansing of pores by way of deep exfoliation and extraction as well as high frequency to spot treat cystic acne. We finish the treatment with a Clarity Oxygen Infusion & treatment products to follow. Best results are seen in a series of consistent treatments in order to restore balance while discouraging emerging and active acne. The results will encourage teens to take a vested interest in caring for their skin.
​60 minutes/$175 90 minutes/$215
​REJUVENATE ANTI-AGING OXYGEN TREATMENT
​This skin quenching treatment provides the ultimate in intense hydration. Perfect for dryer skin types, the Rejuvenate Professional Serum contains vitamins & antioxidants that dramatically lift; tone and hydrate the skin.
​60 minutes/ $225 90 minutes/ $275
OPULENCE BRIGHTENING OXYGEN TREATMENT
Reveal a more radiant you with botanical brighteners and super concentrated vitamin C to brighten and balance dull uneven skin tone.
Pigmentation is minimized leaving skin luminous and firmed.
60 minutes/ $225 90 minutes/ $275
___________________________________
Mini Glow Session
"This is the perfect treatment to get right before your special event". Softens and smooths out fine lines leaving your skin radiant and glowing. The perfect canvas for makeup application. Perfect for weddings or Custom Glow Up Parties.
This targeted treatment is the perfect non invasive alternative to Botox. Instantly firm, lift & plump your skin for dramatically reduced appearance of fine line & wrinkles.
30 minutes / $105
______________________________________
NuFACE Microcurrent and Red Light Therapy
​Referred to as a natural facelift. This safe and painless facial helps erase fine lines and wrinkles, while firming your skin, promoting collagen and contouring your facial features. It improves muscle tone, reduces puffiness , increases cellular activity, and tightens pores.
Price : 60/90 minutes $175/$205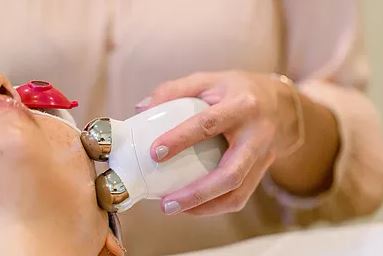 _______________________________________
​Deep Cleansing Organic Facial
​An all natural facial experience using high concentrations of vitamins and rejuvenating properties from fruits, vegetables and herbs to promote a clear & glowing complexion.
Price : 60/120 minutes $200/$260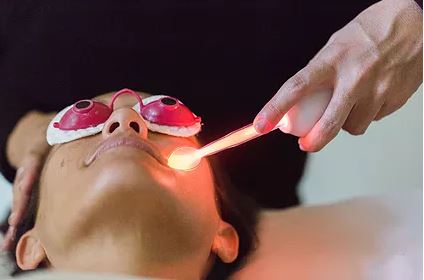 ______________________________________
​Dermaplaning
​DERMAplaning Facial 30/60/90min. $100/$225/$275
Dermaplaning is a form of manual exfoliation removing the top layer of dead skin cells and vellus hairs A.K.A. Peach Fuzz.
The result is a very soft smooth surface.
Benefits of dermaplaning are reduction of fine lines and wrinkles, evening out of pigmentation and any subsequent products applied to the skin will penetrate more easily and be more effective. Recommend once a month.
30min Dermaplane ADD ON ONLY
60min Includes:
2- deep cleansings
DERMAplane session
Pro Peel
A custom blend of serums, moisturizers and SPF to finish the treatment
90min Includes:
2- deep cleansings
DERMAplane session
2- Pro Peels
Extractions
Signature Intraceuticals Oxygen Facial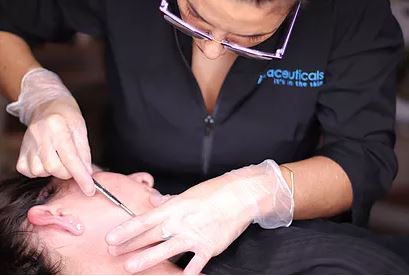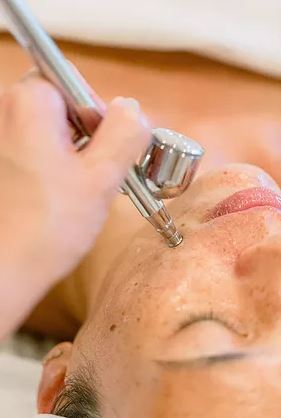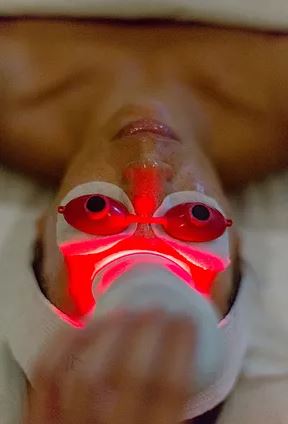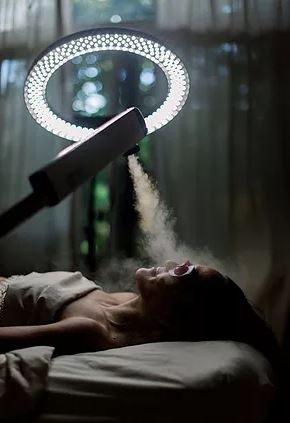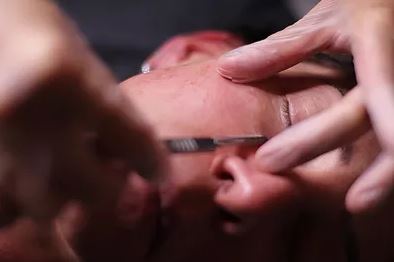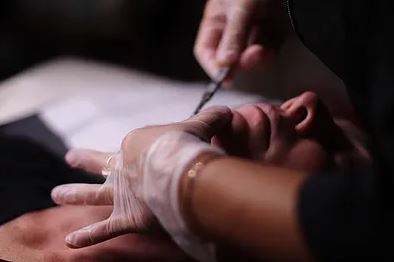 ______________________________________
​SkinPen Microneedling
​If you'd love to wake up to glowing skin every morning, you might want to learn more about microneedling. Microneedling can help encourage your skin to create new collagen and elastin, helping your skin look plump, smooth, supple, and healthy. It rejuvenates by using tiny needles to puncture the top layer of your skin, which trigger collagen and elastin production. In addition to improving skin tone, microneedling can also reduce the appearance of scars, pore size, and stretch marks.
​Microneedling is the latest trend in the quest to stay youthful.
Its a procedure that uses fine needles to puncture the skin and create a controlled skin injury in order to rejuvenate the skin. Microneedling is used to treat and improve conditions like acne scarring, fine lines, and wrinkles, loose skin, skin texture, pore size, brown spots, stretch marks, and pigment issues.
Also known as collagen induction therapy, most anyone can have the procedure performed as long as they don't have any active infections, lesions, active acne, tender acne cysts or any known wound healing problems. Microneedling is typically performed in a series of four to six sessions, spaced about a month apart. The needles are inserted deeper at each subsequent session, as the skin becomes thicker and can tolerate it. During the procedure, a topical anesthetic is applied to keep you comfortable for the 20 min session.
Pricing: Face: $400 / Face & Neck: $600 / Neck: $300 / Neck Add-On: $200
(ALL PACKAGES ARE PAID IN FULL) Please be mindful while scheduling appointment. You will not want to work day of or do any strenuous activities, and please no sun exposure.
(NON-REFUNDABLE $100 DEPOSIT IS REQUIRED FOR ONE SESSION AND WILL BE APPLIED TO TOTAL AFTER APPT)