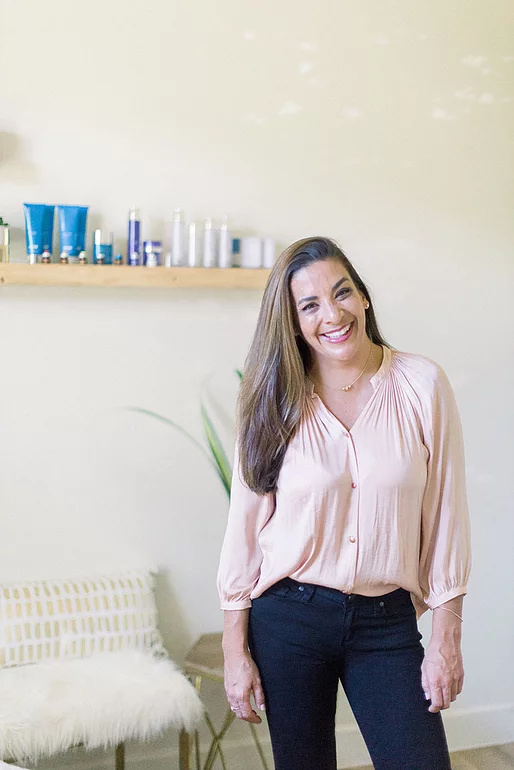 Artisan
Shaheen Bengali is well known for her steady hand and attention to detail. Specializing in professional skin care, artistic brow shaping and the latest cutting edge treatments. Her technique and professionalism can only be described as perfection.
"Everyone has different goals & needs for their skin and brows. I formulate a customized skin care & brow experience just for you. To me, giving facials is so much more than just about making a person's skin look good. I see it as an expressive form of art.
I have been honored to be able to connect with people one on one through my treatments. It's like a gentle and caring dance that I get to perform for each client with the energy from my hands. I find an incredible joy in what I do. I often find that I have more energy after working on someone than before I started. It has never felt like work, and for that, I have been immensely blessed."
~ Shaheen Bengali
Skin Guru
Since 2008, Shaheen has been thriving on the island of Maui. For over ten years she has been fulfilling a vast array of skin care & brow shaping needs at The Ritz-Carlton Kapalua and Skincare by Shaheen, creating a reputation for herself as the one with the "Magic Touch". She exudes her passion & spirit into EVERY client. There's brains & dedication behind all this talent…Shaheen is highly certified & has had many trainings from the world's most renowned leaders in the skincare and brow industry.
Her skills have been honed through private trainings and certifications from Award Winning Celebrity brow Artist Kelley Baker and celebrity microblading artist, Audrey Glass. She has also studied and trained with Samantha Marquard of Intraceuticals. Shaheen's new company, Aesthetics & Cosmetics, specializes in studio and luxury mobile skincare which includes weddings and special event parties.
Vision
Attributing the highest regard & attention to every detail when it comes to each of her clients, Shaheen is keen on using and incorporating luxurious products into her treatments that are current & state of the art. Using the best organic skincare products in the world, which are rooted in a holistic approach with highly concentrated & active ingredients. Intraceuticals Hyaluronic Layering system and oxygen infusions offer unmatched hydration and long lasting results.
Nothing can match the feeling you get when you've had that "magic touch". Shaheen looks forward to treating you at Aesthetics & Cosmetics Skin & Brow Studio.